Want to know more about who works at Section L? 
You're in the right place!
Above is Aika posing with our stylish box of coffee pods.
💬 WHERE ARE YOU FROM?
I was born and raised in Atlanta, Georgia. Spent a lot of my life in Oklahama. I moved to Japan after I graduated at 23.
💬 WHAT DO YOU MISS ABOUT HOME?
Definitely my sister. She's everything. I see her as a good role model. She and I are like besties. Second thing I miss are my friends. They keep asking me when I'm coming back. The last time I went back, it was 3 years ago for my sister's wedding. It was just before the pandemic. I could only visit for 2 weeks and tried to see as many people as possible. Luckily I got to do that through a class reunion I attended.
💬 HOW DID YOU END UP IN TOKYO?
Both my parents are Japanese I saw many video recordings of Japan while growing up. Middle school was the first time I visited Japan. I thought, oh my gosh what a beautiful city! Everything was so amazing and convenient. So I decided to move over someday. My grandparents and aunt have always lived here too. My parents "chased after me" 2 years after I moved over. They all live in Chiba now, near Kaihin-makuhari Station, known for lots of event halls.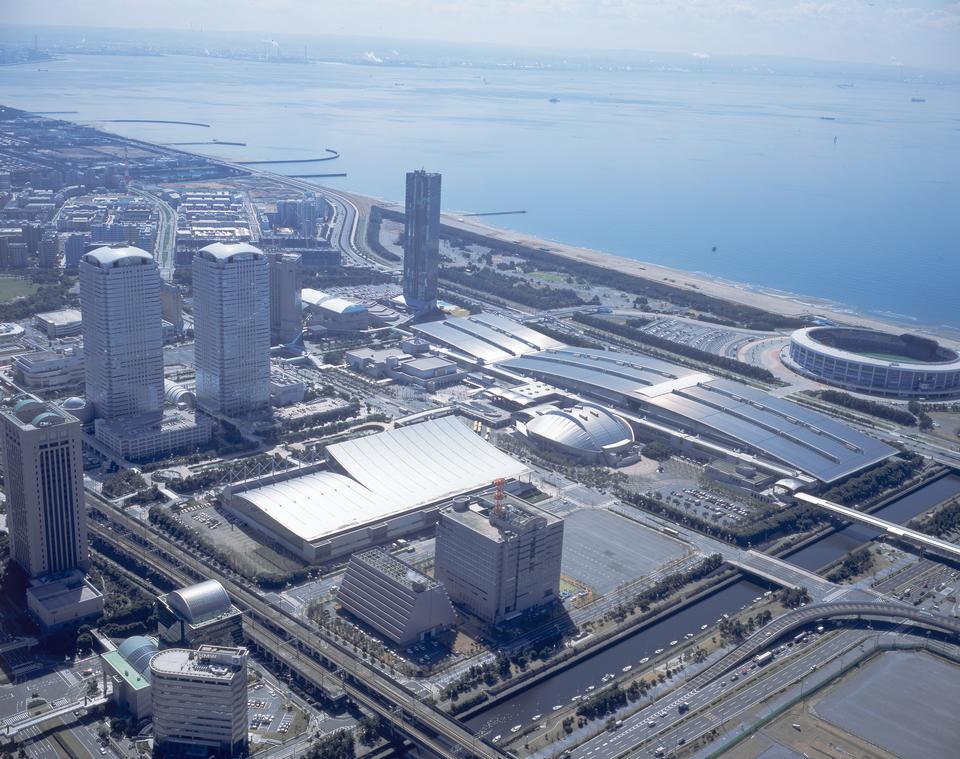 💬 WHERE DO YOU LIVE?
I live in Edogawa. It's a good middle ground between Tokyo and Chiba. It's slow paced living. Not too countryside, mainly a family area. I live close to the river—Arakawa River. You can jog around there. A lot of people go there to fish and bike. It's very peaceful. Tokyo is a busy city, so whenever I want peace of mind, I'll just go there and relax. Nishikasai and Kasai areas near me are really good place to find hole-in-the-wall restaurants or cheap food.
💬 WHAT'S YOUR ROLE LIKE AT SECTION L?
I mainly work at the front desk, responding to messages and also making sure that the property is clean and ready to welcome guests. I was really nervous at the start because it's my first time working at a hotel.
I'm always thinking about what the guests need, if everything they need is there, and are they happy? Sometimes I fall into the routine of saying the same thing to guests, but I really want to say more. I'm not a robot! Since we work on shifts, I may not get to see all guests. But those that I do get to see, I try to talk to them more.
💬 WHAT'S A MEMORABLE GUEST INTERACTION YOU'VE HAD?
It was during the Olympics last year. There was a guest who came down every morning to grab a cup of coffee, and we would chat. It was his only "slow down" time because he was involved in the hectic preparation around the Olympics. Getting to know guests during this pandemic has been quite challenging. I'm just glad we were able to talk more during the short and regular time we had every morning.
Our conversations were all about traveling. We exchanged recommendations. He showed me a map and there were so many pins that it surprised me. The place he shared about I want to go to the most is Rome, because of the food. I'm a foodie. I want to try the tomato sauce there, I'm sure it's different from what it's like in America.
💬 WHAT DO YOU DO ON THE SIDE?
I'm passionate about food. I have an ASMR channel. I just eat a lot without saying anything. And I don't really show my face! I usually eat sweets, but I'm not really good at that. You'll see me in the middle of video just eating something savory to break it up. I've done lots of fast food. My first Japanese food featured on the channel was karaage (fried chicken). The sound of it makes it so delicious!
💬 WHAT FOOD PLACES DO YOU RECOMMEND IN TOKYO?
Delicaondoru if you want to try some Korean food while you're here! Everything is neatly placed. The samgyeopsal (pork belly) quality is really good, and the cheese cutlet is very popular!
And I recommend a duck shabu shabu restaurant called Torinago. One of the most delicious dishes I've ever had. It's simple, healthy, and satisfying. Just shredded onions and duck, but it's so good. You just can't stop drinking the soup! You want to drink all of it. I asked for noodles and rice afterwards to soak up the remainder of it.
💬 WHERE CAN WE FIND YOU ON YOUTUBE?